Infoblox Reference
Basic Infoblox Interface Layout - Navigation Tabs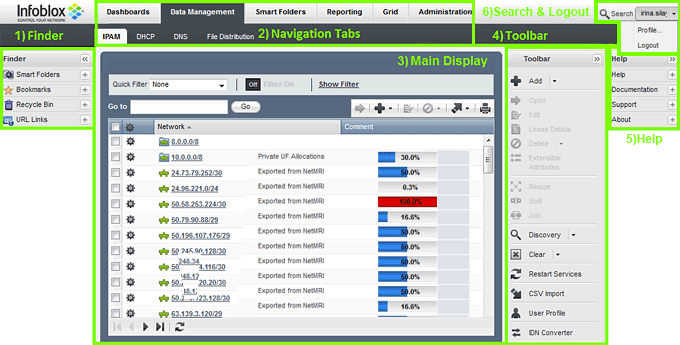 2) Navigation Tabs

The Navigation Tabs are the primary method of navigation in Infoblox. They are described more in detail below
The Tasks Dashboard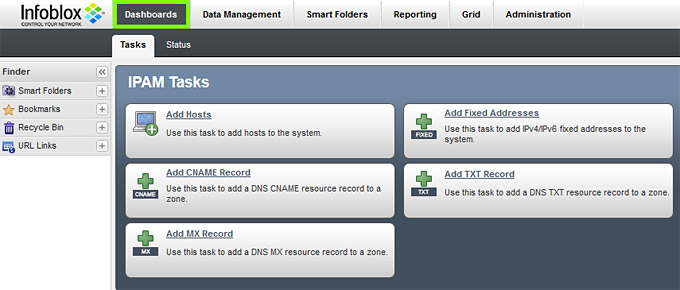 The Tasks Dashboard provides easy access to commonly performed tasks, such as adding networks and adding host records. Tasks are grouped by service-specific task packs. You must have valid licenses to access specific tasks and task packs. You must have at least read-only permission to a task-related object to add that task to its task pack. To execute a task, you must have the appropriate permissions to the member and objects that are related to the tasks.
To perform a task, click the task in the task pack. Grid Manager opens the corresponding wizard.
The Data Management Tabs

The Data Management tabs provide access to several data management tabs for DNS, DHCP, and IP address management (IPAM) functions.
The IPAM Tab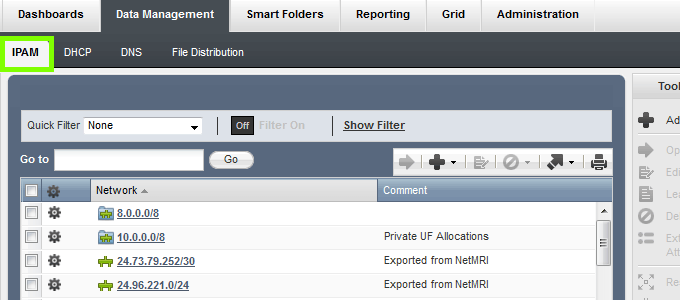 The IPAM Tab allows you to configure IPv4 and IPv6 networks, allocate IP addresses, and manage IP address usage within these networks. IPAM integrates IP address management with IP address services, so you can access DNS and DHCP data for each IP address.
The DHCP Tab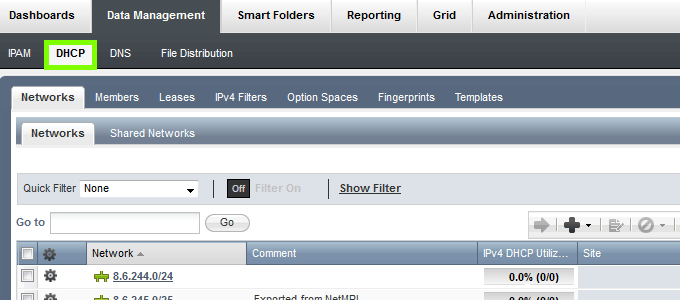 The DHCP tab allows you to access DHCP network and lease information for managed networks. The main area provides a listing of DHCP networks (also known as scopes) configured in Infoblox and associated with a DHCP server.
The DNS Tab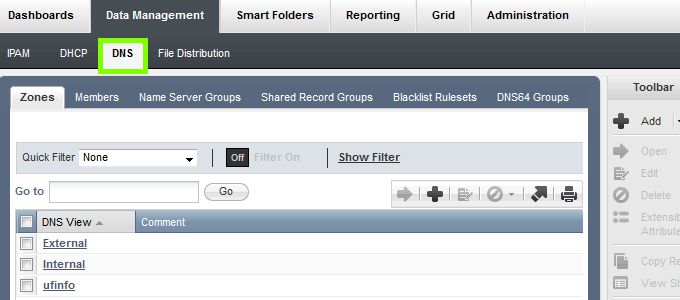 The DNS Tab allows you to view and configure all the domain and subdomain information for a network. It allows you to access, add, and remove name/address records.
The Smart Folders Tab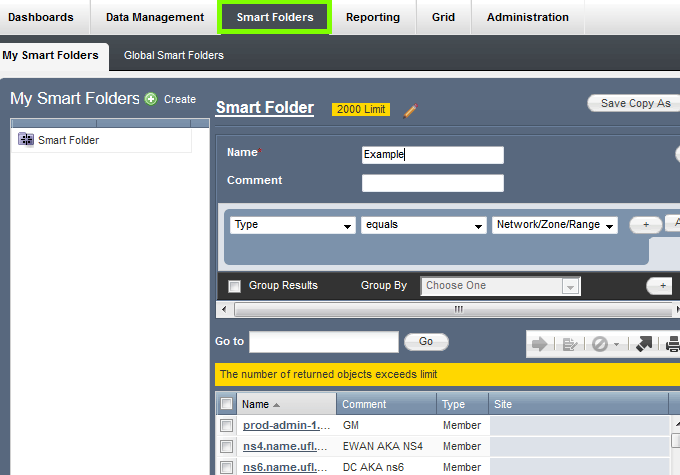 The Smart Folders Tab allows you to create personal smart folders and links to global smart folders. You can create up to 500 smart folders, including links to global smart folders. When you create links to global smart folders, you can only view information in the folders.